How to Create the Ultimate Winter or Holiday Bucket List Adventure
This post may contain affiliate links. For more information, please see my Disclosures page .
Ok, so you may have read a similar post about creating a Fall Bucket List adventure–and this one is along the same lines! BUT–I'm giving a list of epic ideas PLUS a winter-themed printable for you and the kiddos to create a whole new bucket list! Woo-hoo!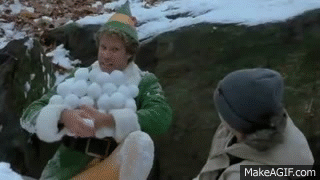 So…let's answer the biggest question here–especially if you've never heard of a 'bucket list'.
Q: What the heck is a ____ Bucket List?
A: It's a list of things you'd love to do or accomplish during a specified time period. It's also a super creative way to gather the family and have some crazy memorable fun that your kids won't soon forget!
How to Make an Epic Bucket List That'll Make Everyone Happy:
1. Start with categories like 'places to go', 'things to see', 'ways to give or serve', 'festivals', 'trips to take'…you get the idea.
2.Then we let each kid make their own wish list (sometimes with the help of Pinterest).
3.Then we eliminate duplicates, and make one Master List.
4.And then–we POST IT!
(Don't worry–the kids will nag you to death to schedule each and every one of the things you have listed!)
Fave Winter/Holiday Bucket List Adventure Items:
Look at Christmas lights
Make a snowman
Have a snowball fight
Snow ski
Make a snow angel
Make a snowman
Make a gingerbread house
Go camping
Make smores
Do the Polar Express train ride
Visit Santa's Wonderland
DVR fave Christmas movies on ABC
Do an Advent Calendar
Made a diorama of the Christmas Story
Go carolling
Make the house smell like Christmas
Go sledding
Try a new soup recipe
Go ice skating
Host a winter or holiday party
Read stories by the fire
Clean out old holiday decorations
Help an elderly neighbor
Make plans for the best New Year's Eve ever!
Make a blanket fort
Find the perfect hot cocoa recipe
Have a movie marathon in PJ's and warm socks
Play board games
Send letters to Santa
Create a new tradition
Read Christmas books
String popcorn
Donate old toys
Make cookies for the neighbors
Make a Christmas playlist
Take Christmas pictures
Make a gorgeous wreath for the front door
Donate to the Angel Tree in your community
Inspired yet??! Here's the download to get started with your OWN Winter/Holiday Bucket List Adventure!
And–if you'd like to document your adventures in a paperback journal–you're in luck! We offer 3 different versions for the winter holidays!
More of the photobook type? Try Mixbook out here, or check out this post on why it's our absolute go-to for photobooks!
What's on your Winter/Holiday Bucket List?
Help a friend or family member create their own epic Winter/Holiday/Christmas Bucket List Adventure–SHARE this post!